Welcome to the Anomaly Research Centre.
The wiki dedicated to the British TV series; Primeval and its Canadian spin-off; Primeval: New World
---
This wiki has 1,342 articles and 6,438 images since its creation on January 18, 2008.
Administrators • Exclusives • Manual of Style • Rules • Uploading policy • Video policy • Help
What are we?
The Anomaly Research Centre is a website that brings together everything that was in the TV series' Primeval and Primeval: New World.
What is Primeval? Primeval is a British television sci-fi drama that premiered on ITV in 2007.
The series follows a secret government research team, which is tasked with investigating doorways through time and space called Anomalies which are opening and allowing deadly creatures from across Earth's distant past and future to cross into and run rampant in the present. While predicting and discovering more about the Anomalies, the team must also contain the creatures and send them back through to their time periods whenever possible.
On this wiki, anyone can contribute by expanding and creating articles relating to the "Primeverse".
Be sure to check out our exclusive Primeval cast and crew interviews.
We also have a chat room and a forum for users.
Featured article (October 2016 - January 2017)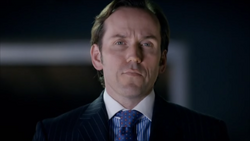 James Peregrine Lester was the administrator of the Home Office Anomaly investigating branch and later the Anomaly Research Centre and a liaison with the British Government. He initially saw the Anomaly field team as inadequate, but gradually came to respect and care about them.
After an Anomaly was discovered in the Forest of Dean and the Home Office were called in to deal with the crisis, Lester was appointed the administrator of the Anomaly operation. Lester met with Claudia Brown to discuss the crisis with her, and he was suspicious of Nick Cutter and reluctant over the fact that civilians were being made part of the new Anomaly research team, but willing to tolerate it. Read more...
---
Read more featured articles!
•
Nominate a future featured article here!
Forum Activity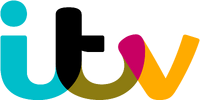 0
Anomaly Research Centre
Join the Chat>
Featured images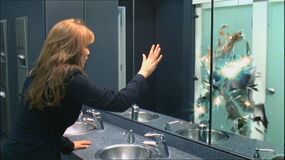 Claudia Brown sees her reflection as an Anomaly.[1.6]
Featured video
One of Connor Temple's vlogs. (Primeval Evolved, Temple TV)
Need help?
If you are stuck or need help with editing or anything technical, message
TroopDude
or
the ARC Minister
! We will be able to help! Thank you in advance!
Create an article!
Here you can create an article. Please make sure that your intended article, does not already exist and also make sure it is relevant to the wiki's topic! DO NOT make any spam articles or there will be consequences! Thank you!
Ad blocker interference detected!
Wikia is a free-to-use site that makes money from advertising. We have a modified experience for viewers using ad blockers

Wikia is not accessible if you've made further modifications. Remove the custom ad blocker rule(s) and the page will load as expected.