"Its a prototype, it's not meant to be sexy."
This article is a stub. Please help the Anomaly Research Centre by expanding it. Thanks!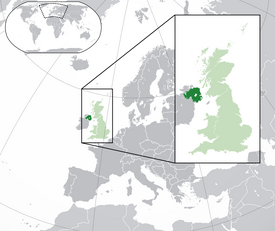 Northern Ireland is a country in the United Kingdom, located to the south-west of Scotland. It is one of two countries on the island of Ireland, the other being the independent Republic of Ireland.
Behind the Scenes
Ciarán McMenamin, who plays Matt, was also born in Enniskillen, Northern Ireland.