What is Primeval...
Primeval is a British television sci-fi drama that premiered on ITV in 2007.

The series follows a secret government research team, which is tasked with investigating doorways through time and space called Anomalies which are opening and allowing deadly creatures from across Earth's distant past and future to cross into and run rampant in the present. While predicting and discovering more about the Anomalies, the team must also contain the creatures and send them back through to their time periods whenever possible.

On this wiki, anyone can contribute by expanding and creating articles relating to the "Primeverse".
Be sure to check out our exclusive Primeval cast and crew interviews.
We also have a chat room and a forum for users.
Featured Article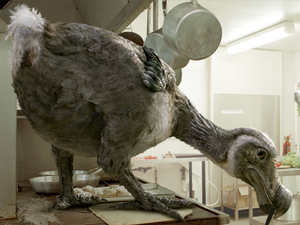 Dodos were flightless, trusting birds, famously known for becoming extinct in the 17th Century due to rats and hunting by dogs and humans. Though clumsy, Dodos were still fast and elusive and able to easily slip and scatter between groups of larger animals and evade them and cause confusion through this. Dodos were passive and friendly in behaviour, as well as curious and trusting, due to the initial lack of predators in their time and habitat.
When the Home Office team first encountered some Dodos, the birds were unknowing infected with Parasites. One of the infected Dodos died shortly after coming through the Anomaly and was autopsied. Another Dodo was stolen by Duncan and Tom who was subsequently bitten by the Dodo infecting him with the parasite. Read more...
---
Read more featured articles! • Nominate a future featured article here!
"The Primeval Site" Partnership

The Anomaly Research Centre (Primeval Wiki) and The Primeval Site have reached and agreement that means both the Site and the Wiki will join forces and cooperate to build a better and prosperous Primeval community. June 2017
While this Wiki is a database on everything about Primeval, The Primeval Site takes things to the next level for all fans of the show. They have awesome custom profiles of characters and creatures, free downloads such as Primeval playing cards, custom Blu-ray covers, wallpapers, printable action figure sets and image renders of characters and The Primeval Site is currently making a special stop-motion animation using the Primeval action figures, on their youTube account, to celebrate the 10th Anniversary of Primeval.
All this can be found on The Primeval Site and much much more.
Don't forget to check out The Primeval Site's social sites for constantly updated Primeval content;
YouTube • Twitter • Facebook • Instagram
Primeval wikis in other languages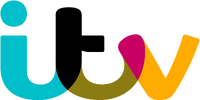 Join the Chat>
Need help?
If you are stuck or need help with editing or anything technical, message TroopDude or the ARC Minister! We will be able to help! Thank you in advance!
Create an article!
Here you can create an article. Please make sure that your intended article, does not already exist and also make sure it is relevant to the wiki's topic! DO NOT make any spam articles or there will be consequences! Thank you!
Ad blocker interference detected!
Wikia is a free-to-use site that makes money from advertising. We have a modified experience for viewers using ad blockers

Wikia is not accessible if you've made further modifications. Remove the custom ad blocker rule(s) and the page will load as expected.