ITV is a British television channel, on which Primeval was originally aired. It is part of the cost-sharing deal that allo ed the revival of Primeval, along with Watch, ProSieben and BBC America.
Channels
ITV1
Primeval premiered on ITV1.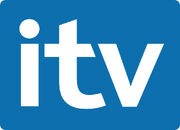 ITV1+1
Primeval is on ITV1+1 one hour after it has appeared on ITV1.
ITV2, ITV3 and ITV4
ITV2, ITV3 and ITV4 have all shown repeats of Primeval.
ITV 1 HD
ITV 1 HD is a programme that shows ITV in high definition.
| | |
| --- | --- |
| | Wikipedia has a more detailed and comprehensive article on ITV! |